Servers
Top of the line servers specially selected to handle high resource needs of Java apps.
Java applications require a lot of RAM and quickly use up the available resources and thus not many companies want to host J2EE. In order to deliver reliable and stable performance for all our customers, servers we deploy are top of the line with the latest generation of processors, optimized and tested to work on J2EE platform.
All servers are powered by Intel processors with RAID 10 array for data protection and redundant power to prevent hardware failure and service interruption.
Currently we are populating the server with the following specs:
Dell server
Intel Dual Westmere E5620
24 GB RAM
4 x 1 TB harddrives
RAID 10
All servers are protected by redundant power supply. If power goes off at one power plant, generator automatically switches to another source and thus we avoid downtime caused by power failures.
Hard disk failures are prevented by hardware raid 1+0 with mirror in strip set (4 hard drives). They are replaced by hotswap in case of failure so there is no service interruption.
Read more about what we are doing to ensure your data safety
Learn more about our network infrastructure »
---

If you have any questions about our hardware please contact us.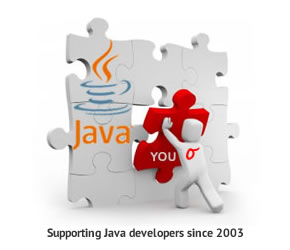 OXXUS
OUR CUSTOMER REVIEWS
Oxxus support team has definitely got to be one of the best in the business. In particular I would like to tip my hat to both Igor and Dean. These two have handled just about every problem I have had with the two sites I host with you and neither have ever let me down. They are fast, courteous and above all, Competent. A combination which is becoming increasingly difficult to find in web based companies now days. I can get a cheaper product elsewhere, but these two gentlemen have not only maintained my business but were also the key decision making element in deciding to place my wife's new business website with Oxxus.