The Dream Team
Real people behind you every step of the way
Engineers, Linux admins, programmers, web developers and designers, business and marketing people make up Oxxus.net Dream Team.
Every time you contact us, you will be in touch with one of these guys or gals and not forwarded to an outsorced 3rd party help desk.
---
Natasha P.
Business Development and Marketing Manager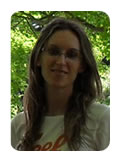 Expertise: Natasha holds a PostGrad Dip in Business and Marketing as well as Diploma in Multimedia. She's a co-founder of Oxxus.net.
Her duties around here: Natasha's responsibilities are on a more strategic level. Her job is to manage the direction of the organization, ensuring we maintain our competitive advantage and to manage steady growth. She also manages most marketing and promotional activities.
Hobbies: Basket (big fan of NZ Breakers GO Breakers!!), social media, Discovery Channel and various other creative sports (painting, photography, languages)
With us since: The start in 2003
---
Boris M.
Big Giant Head Admin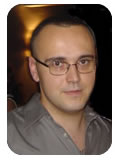 Expertise: He's a computer genius and there is no problem he can't resolve!
Boris is a co-founder of Oxxus.net (Pop Media Ltd). Boris has worked with and has knowledge of 11 operating systems. He's been working with computers since he was 14yo. At high school he was discharged from computer classes as he had already surpassed the skill level of his own teachers!
His duties around here: His job title says it all: 'big giant head admin'. He ovesees all tech developments, servers, system upgrades, product development, security issues. He also occasionally acts as a senior tech support person to offer a hand with the most complex customer' issues noone else is able to resolve.
Hobbies: Soccer, tennis (newly discovered passion) chess, basketball, Playstation (FIFA-soccer exclusively)
With us since: The start in 2003
---
Mark J.
Customer Service and Operations Manager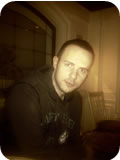 Expertise:
Mark joined Oxxus in August 2006. Mark is a Software Engineer with 8+years of system administration as well as MySQL/PHP programming experience. Early on Mark displayed an outstanding flair for working with people and ability to empathise with their needs. So, even though he was originially employed to work as the support technician we soon promoted him to a Service Management role. We believe that it's important to play to people's strength so when we discover a talent we empower it.
His duties around here: Mark's job is to ensure that customers are happy, staff are happy and that the operations are running smoothly. He's a people pleaser, if you ask him nicely there's not much he won't do for you :)
Hobbies: reading, psychology, chess
With us since: August 2006
---
Dean K.
Senior System Admin - Support Rep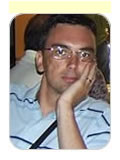 Expertise: Dean has 11+ years of server administration experience. Before comming on board Dean worked for various ISP's as well as providing IT support for Corporations. Dean has worked with Java hosting since we started offering it in 2003 and there's not many issues that he hasn't come across. He is extremely focused, thorough and most importantly he gets the job done!
His duties around here: He handles senior tech support issues as well supporting with the implementation of new technologies, new features, system maintenance.
Hobbies: Dean became a Dad last year (and is about to become dad once again:) so most his spare time at the moment is spent with kids.
With us since: September 2003
---
Igor M.
Customer Support Rep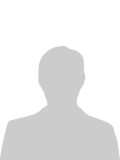 Expertise: Igor holds the bachelor of computer sciences degree and has been working in the hosting industry since 2004. He joined Oxxus.net 1year ago. He has all the attributes of a great support tech: he's very hard working (very thorough and detailed) and truly dedicated to helping customers solve their problems.
P.S. he thrives on testimonials after a job well done so don't be shy to send him one:) You'll most likely come into contact with Igor quite a bit as he's our front line man.
His duties around here: Help customers resolve any problems they encounter.
Hobbies:
With us since: March 2006
---
Danny P.
Operations and Staff Manager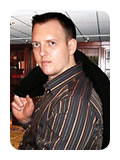 Expertise: Danny holds an industrial management degree. He was a professional basketball player up until last year when a horrific fall left him disabled. Not being able to continue his basketball career he changed his focus to computer based work. Management qualifications came in handy and he got a job managing our billing system. He proved to be very competent so we expanded his responsibilities to include project management, staff and promotions. Good on ya Danny!
His duties around here: management of projects, staff and promotions
Hobbies: basketball
With us since: July 2005
---
Dejana P.
Office admin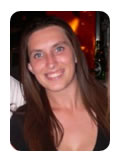 Expertise: Business Administration and Bookeeping
His duties around here: Dejana is responsible for taking care of general admin duties. She also helps out with some of the billing and generally making sure administrative side of things runs smoothly.
Hobbies: Dejana is a tennis champ. She's won numerous tropheys during her teenage years. Now she just plays for fun (but still manages to trash us all completely).
With us since: July 2006
---
Biggy
Beagle puppy mascot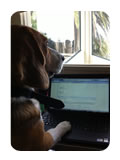 Expertise: He's great at eating, playing and chewing everything is sight (don't worry we don't let him go near the cables)
His duties around here: He hangs around the office often and his main job is to keep the moral high and keep us smiling :)
Hobbies: Weeeeeell, he's a great entertainer, he's so adorable, playfull (hyperactive would better describe it) and absolutely adores people.
With us since: Loyal member of the team since birth (March 2006).
---
The Oxxus team has real humans that are technically qualified, ready and willing to assist you 24/7/365!
Should you have any questions at all, do not hesitate to contact us.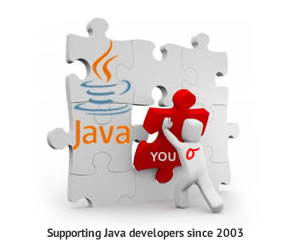 OXXUS
OUR CUSTOMER REVIEWS
Boris has gone beyond what I expected by installing the packages I was looking for, and providing documentation for what he has done. This has saved me considerable time and effort. Thank you!