Top-notch Tech Support for Java
We have been specializing in Java hosting since 2003. During this period we have hosted over 10,0000 apps and encountered almost every problem imaginable. For you this means that you'll always have an experienced tech at hand to shed light and help you resolve your problems quickly. There's just no substitute for experience.
300+ unfiltered customers' reviews are the best testiment to the quality of our support. Please take your time to read about their experiences.
A Company of Engineers
Oxxus is a company of engineers. All our staff have over 10 years experience with Unix platform, Java application servers, hardware, and various software, used in the hosting industry.
What can you expect when you join us?
After ordering request an engineer to call you or arrange an instant messenger or Skype meeting to get you started with your applications as quickly as possible.
All urgent requests handled within 1 hour. All non-urgent within 4 hours.
No generic automated responses. Each incident is reviewed and responded to by an experienced technician not a machine.
Our support is flexible. Our team will happily offer their expertise even with those things that fall out of the parameters of our responsibility.
We are here for you around the clock, 24 hours a day, 7 days a week, all 365 days of the year (even on public holidays).
All our customers have direct access to our management, so if you need to escalate any issue to management you can do so at any time.
---

We encourage you to submit an inquiry, tell us about your company and what kind of hosting you need. Our Customer Support will give you with an appropriate best-fit solution to your requirements and explain the steps to get you started.
Or you can first read first hand experience from the people that keeps us going and keeps us on top ...
Other Users Experiences With our Customer Support - Client Reviews
---
Customer Service | Reviewed by Don Whitfield | Rating: 5
Your response and follow up is excellent and by far the best I have received in recent months when needing tech support from a hosting provider. I am a web designer with numerous clients. I am going to recommend your hosting service to all of my new customers.
---
Customer Service | Reviewed by gothama | Rating: 4
Thank you for your support
---
Customer Service | Reviewed by Matteo Pedretti | Rating: 5
The answers are always super fast: normally less than 2 hours. The team is very professional. For me this is the best support I've ever dealt with. Excellent job!
---
Customer Service | Reviewed by Jay Damon | Rating: 5
Dean has been outstanding in providing technical support for my development site. Exceptional is not good enough to describe the level of support he has provided. I only wish I could rate him higher.
---
Customer Service | Reviewed by Jeremiah Pritchett | Rating: 4
Support so far has been very good.
---
Customer Service | Reviewed by susanta | Rating: 5
Hi, I received ur mail, thanks for support. if any problem are occerd,i will send u message again Thanks & Regards, susanta
---
Customer Service | Reviewed by Jaakko | Rating: 5
I asked for support and prepaired myself for waiting several hours. Less than 1/2 hour all problems were solved! Never been better!(btw problems were caused by me not hosting company)
---
Customer Service | Reviewed by Michael Rotatori | Rating: 5
You really need to provide phone support. Waiting five hours for a response is unacceptable. Especially if you are running a business.
---
Customer Service | Reviewed by Charlie | Rating: 5
I opened a support ticket this morning. By the time we got back from churck the issue was resolved. Thank You
---
Customer Service | Reviewed by ignacio | Rating: 5
Thanks for being there... Your patience makes the difference! Incredible support
---
Customer Service | Reviewed by Dave Malone | Rating: 5
I'm extremely satisfied with the service I've received from the Oxxus.net support team. You've helped us in every way possible, and our business is growing with your help and expertise. You've even put up with me, a difficult customer. Thanks again!
---
Customer Service | Reviewed by usha | Rating: 5
Thank you very much Dean for your help and support. you have always been very helpful and answered and resolved all ur enquiries.
---
Customer Service | Reviewed by Daniel Mediavilla | Rating: 5
Very good service and support in general terms. Quality and help provided in content of replies to my tickets is also very good. To improve: for this account, my tickets were not replied promptly (up to 24 hours to get an answer). I'm happy with the service provided but not with the speed of it.
---
Customer Service | Reviewed by Daniel Mediavilla | Rating: 5
Extremely helpful and knowledgeable. Quick and accurate with his replies. I'm very happy with the service provided by him. I'm glad oxxus has a person like him in the customer support team.
---
Customer Service | Reviewed by Brook | Rating: 5
We all know how it feels to be up in the middle of the night working on a project and all turns to custard at the last minute. But nothing seems too bad when you have a very fast, reliable support person at the other end of the line. Thank you for saving my day, Dean! You rock! B.
Read 300+ more reviews on all our products !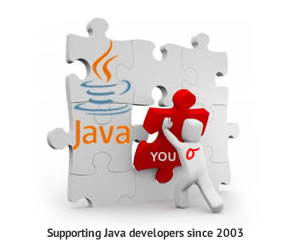 OXXUS
OUR CUSTOMER REVIEWS
Boris has gone beyond what I expected by installing the packages I was looking for, and providing documentation for what he has done. This has saved me considerable time and effort. Thank you!