Dokeos hosting with Video conference and Oogie
Is installation of Videoconference or Oogie holding up your project?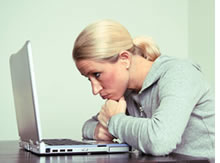 Does this sound familiar?
You have a vision of setting up the virtual classroom. You find an amazing piece of software called Dokeos that can help bring it all to life.
Dokeos has everything you need tomake your vision into a reality. It's even FREE to use! But what good is all that if you're unable to get it all up and running...
There is nothing more frustrating than when a simple technicality prevents us from fulfilling our vision.
If installing the Videoconference or Oogie module is proving to be a hindrance for you, you need to listen up.
The truth about Dokeos Videoconference installation (on flash5)
The information about to be shared with you will save you hours of blood sweat and tears so it'll pay to listen up. This also applies to all of you that already have live dokeos websites but want to upgrade to include the real gem of Dokeos, videoconference and oogie module.
This was THE most complicated installation I've had to do in a very long time.
That is what Boris our senior admin confessed, after spending 3 hours in a lock-down trying to install the dokeos videoconferencing module. This is a man with 15 years system administration experience and 11 operating systems under his belt!
The moral of the story is: Don't try this at home. Don't even attempt to install the videoconferencing module on Linux OS on your own if there is any way you can avoid it. It would drive you crazy. It would torment your brain with constant errors. It would truly push you to the limits of your patience. After all that hassle, failure is still a very probable outcome.
Another option would be to use Dokeos project programmers to install, host and provide support at a cost of 4400+ € per year. Yes that was FROM 4400 €. They will even rewrite the source code for you to get it to do anything you can imagine. If you can afford it, it's definitely worth it (considering how incredible Dokeos e-learning software truly is).
If you can't afford it, the next best option is...
Dokeos key in the hand solution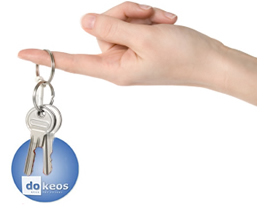 We will give you the key to a fully installed Dokeos v1.8.6 with a working videoconferencing module AND Oogie. All this, live on the web, without you having to lift a finger. You will be able to login to your Dokeos videoconference interface just a few hours from now and start working on your project.
This installation has a one-off fee of only $79 USD.
You can choose to set up your Dokeos on your own domain or on a free IP address provided.
Your project will run off a Virtual Private Server with 3072 MB memory (RAM), 50 GB space and 50 0GB traffic. In translation, there is enough of everything to ensure your videoconferencing server runs smoothly. The server hosting fee is $56.96 USD and you can pay month-by-month, making it easy on your wallet.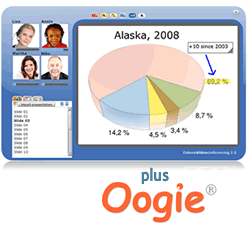 If you already have a live Dokeos site elsewhere we will transfer all its content here without any disruption to service and install videoconference and oogie.
If you decide to pay for a full year you'll save 20% or $136 USD (that's the setup fee plus $50 USD spending money!).
With this you're covered for everything from installation to configuration, hosting and 24/7 server-side technical support.
Get videoconference ready solution for dokeos and chamilo
Order now
---
Guarantee

If you're not happy with it, something goes wrong, or you no longer need it, just cancel your account at any time. There are no minimum term contracts.
If you change your mind within the first 30 days we'll give you back every cent you paid. We'll even refund the setup fee without making you jump through hoops.
That's a promise.
Confession of a Dokeos fanatic
I have been looking for a Dokeos host for quite some time and I must admit that I have registered with a couple who assured me that they could successfully host Dokeos but when it came time to put up or shut up, well?????
So, to cut a long story short, I am here with you guys and so far I am very happy. And Dean, thanks for loading Dokeos for me! Everything is now loaded and it all seems to be OK. I have loaded a PPT into Oogi and that works really well. I have not tried the Video Conferencing as yet but I am sure that I will be happy with that as well. Dokeos is really great and you guys have made it come to life for me.
Thank you very much!!"
Graeme Lacey
aagc.net
Get it now
Submit your order
After a few hours we'll e-mail you to confirm your account has been activated
Just reply to us requesting Dokeos installation
Account features overview
Dokeos hosting features
Advanced VPS plan
Dokeos LMS on your own domain name
v1.8.6
SCORM and surveys reporting
Oogie Rapid Learning automatically translate Word
and PowerPoint presentations into Dokeos slides
Videoconferencing module (on red5 server) virtual classroom
with crisp clear video and audio
Hosted on VPS server on
Linux Fedora 10
PHP safe mode
OFF
Memory / RAM
3072 MB
RAM upgrades
$5 USD/mo per 128 MB
Disc space
50 GB
Bandwidth
500 GB
Unique IP address
1 free
Concurrent users
100
Monthly hosting fee
$56.95 USD
Yearly payment discount
20% off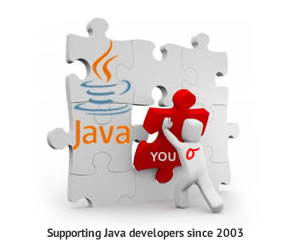 OXXUS
ADDITIONAL SERVICES