Web Hosting Customer Reviews
These reviews were posted by our customers and have not been filtered. We did not ask for their testimonials but customers submitted these comments on their own initiative.
Mark, you have been a real pleasure to work with. You have always responded so promptly. I will admit that I wasn't sure how it would be working with a company so far from the US but the service is outstanding. Once I have things under control more at work, oxxus will be hosting my personal website as well!!
— Mike Benner (gcapnow.com)
---
Excellent. Very prompt, courteous and helpful response.
— John (faberoptime.com)
---
I appreciate for your response
— ibraheem (www.zafaf-jo.com)
---
Prompt and successful resolution to my web site being down. Thanks!
— Jeff Hennig (FacilityLifeCycle)
---
dean & mark .... Fast! and actually productive response... we exchanged like 5 messages, where I instructed to install Postgres 8, create procedural language access, etc... quite specific stuff. The response was fast and accurate.
— rodolfo lopez pintor (www.fusionvillage.com)
---
excellent. mark and dean helped me trying stuff from my site solving a weird problem involving a adobe flash bug and file uploads. I was nearly sure that the problem coudnt' be solved, however in just one day I exchanged like 10 messages with them and they made it work for me. it wasn't really a problem with the server, however their implication saved me a lot of time, effort and money.thanx so much guys.
— rodolfo lopez pintor (www.fusionvillage.com)
---
I'm very satisfied with the help he gave me to set up my environment application.
— Victor (www.academiav2.com)
---
To making a teste I change maximum merory from 512 to 768.On start jboss, the sytem pass to use 1.02 GB Ram momory e and not 691MB. It was used 691MB with jboss maxmory fixed in 512MB. Then the jboss is alocate automacally the max momory setting and naot de minimmo. The same thing happen when i delete every jboss aplication ejb.jar and web.war and leave only default instalation.
— Lino (www,badiu.info)
---
Thanks for your help, you are allways great!
— Ignacio Fornovi (costadeljucar.com )
---
All the team is great, thankyou.
— Ignacio (costadeljucar.info & costadealbacete.info)
---
As usual thanks for the great service!
— Tim Koch (www.centralopenlearning.com)
---
This one's for both Dean and Natasha Thanks for your help in setting up the domain for me. I'm a complete novice at this and your help has been awesome. I've had no issues with wordpress 2.7.1 , so thanks Dean for loading it for me, as i know its not one of your standard versions. Natasha has been a star as well , answering a lot of my dumb questions. I'll be re-using your service later in the year when my other parked domain and e-mail service is due for renewal. (It currently in the UK) Cheers Brian
— Brian Allison (barnstormers.co.nz)
---
And Mark too who also responded. I just wanted to say a massive thank you for all your help, your response to queries and being able to turn around the domain registration and Elgg install in such quick time - we previously tried to do this via a different supplier and they took over 2 weeks, didn't register the domain and didn't respond to us at all. I found you via Google actually - didn't know what to expect after previous incident with other supplier so was a little concerned, but you have been amazing, thank you !
— Nicola Avery (http://www.the100.org.uk)
---
Although we mostly rec'd emails from Dean and Boris, we rec'd excellent advice once our dilemma was understood.
— susan wiesner (danceheritage.org)
---
Great service guys. Thanks.
— mayuri jayasinghe (www.britishtradelibrary.com)
---
Thanks for helping me get things running. I couldn't tell if I did everything correctly or not so if you helped in the background I appreciate it.I was amazed at how fast you got me up and running last night. This is my first time hosting a site and you have made it an excellent starting experience so far. Thanks
— Conor Gilsenan (www.napkinboard.com)
---
Hi, I had communication regarding some issue, with Dean, Mark n Boris. I may say very nice to work with you. May Allah bless you with the best for you people
— Abdul Wahid (hubspro.coom)
---
Brilliant as usual! Very fast response and problem sorted in no time at all
— Neville (nerjanow.com)
---
Dean has been very helpful. Got my phpbb up and running pretty quick and fixed a small problem with it for me without any issues. No hassles at all. Thanks!
— Jason Altenbaugh (75.127.74.235)
---
Clear advice and fast response. Just the way I like it.
— Tim Tuerlinckx (godsdienstles.be)
---
Prompt service, just like as if I had visited him and he dealt with my enquiry whilst I was standing there. Does he work 24/7?? Awesome response.
— Harvey Tutauha (tutauha.com)
---
Dean has helped me out several times, the last time re my domain expiry. This guy is quick, efficient and helpful. Look after him David
— David Haynes (solumconsulting.co.nz)
---
Excellent - very quick to setup my site and very helpful via email
— Nick (www.ukmodelsite.com)
---
Excellent - endeavoured to get my site working perfectly how I wanted it
— Nick (www.ukmodelsite.com)
---
I am very gratefull to all of you, for having resolved my problem in such an effective way. You give the best hostig service that I know.Thank´s Boris and Dean.
— Ignacio Fornovi (sanatorioalzheimer.com)
---
Hi, just like to say a big thanx to Dean for his outstanding service in sorting out a couple of hiccups I had with so called expired log in details. Great speedy response, easy to follow instructions,much appreciated mate. Regds Marc
— Marc (www.moldkraftvents.co.nz)
---
Massive thanks to Dean for rescuing us again with some web problems we had following a change of domain, you guys are the best !
— Nicola (www.thesurreywire.org)
---
I was having some kind of problem installing sendmail and Dean re-installed that for me.It works great, thanks.
— Erik Salino (75.127.75.175)
---
thank´s a lot
— ignacio (metroymetro.com)
---
VERY GOOD JOB, SO FAST, CONTINUE THIS WAY!
— Mario (www.cygsa.net)
---
I signed up this afternoon and submitted a question requesting help on setting up Drupal (I selected this host because it advertises drupal hosting). I received an answer from Dean in less than an hour. It's 10pm and I already have drupal 6.13 set up. This certainly is exceptional service! Thanks Dean.
— Ben Hopkins (benhopkins.co.nz)
---
Very soon answering. Thank you.
— victor (academiav2.com)
---
Quick response! I am up and running. Instructions on web site are very clear and easy to follow.
— Shawn Walter (www.pcctestlab.com)
---
Excellent
— Pradeep Thomas (www.netspaces.co.uk)
---
Mark and Dean really worked hard on getting buddypress and bbpress set up. As an educator I really appreciate your working on this! Best customer service I have had with a hosting company.
— Albert Delgado (Whittierschool.org)
---
allways perfect
— ignacio (llamasdelapaz)
---
Great service! sent an email for software upgrade and got the job done in 3 hrs!
— David Ladapo (zphinx.co.uk)
---
excellent response to my inquiry
— uche (yet to buy from u)
---
very fast response, seems like a super nice person to deal with
— shawn adams (www.shanestattoo.com)
---
please help - call 56 2 9198876 - no access - from coutry chile - email : [email protected] [email protected] - languaje spanich
— ricardo (www.portalcondominio.cl)
---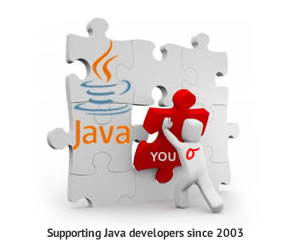 OXXUS
OUR CUSTOMER REVIEWS
Boris has gone beyond what I expected by installing the packages I was looking for, and providing documentation for what he has done. This has saved me considerable time and effort. Thank you!