Web Hosting Customer Reviews
These reviews were posted by our customers and have not been filtered. We did not ask for their testimonials but customers submitted these comments on their own initiative.
I had a problem with my url not hitting the site and Dean fixed it right away. Thanks!
— Fernando Roldan (http://www.on-a-platter.net/)
---
The service is exceptional.
— Pradeep Thomas (www.netspaces.co.uk)
---
This is the third time Dean's offered his service to set up drupal on a site for me. Each time he's been fast to respond to my emails and far surpassed my expectations, especially with setting up the software I need. I'll continue to recommend this webhost to my friends & colleagues.
— Ben Hopkins (acis.co.nz)
---
Speedy, efficient service. A pleasure to deal with as always.
— John (faberoptime.com)
---
Had to send both my tickets twice to get an answer. When I finnaly got a reply, the indications were poor, unhelpful and innacurate.Can't get things moving on. Really frustrating experience.
— Daniel Mediavilla (http://www.tetas-gordas.com)
---
Dean's response this time, like every time, was almost instant. He had already taken care of the problem and everything is running smoothly. It's great to see competence at work in customer service -- it has become so rare!!
— don kiraly (www.donkiraly.de)
---
First class as usual
— Neville (nerjanow.com)
---
First class service as usual
— Neville Rogers (nerjanow.com)
---
Dean & Mark
— Henry Ruiz (www.jtgraphics.com)
---
thanks for the quick response...
— gothama (75.127.102.249)
---
Dean saved my wpmu installation!!! Thank you!
— Albert Delgado (whittierschool.org)
---
Thank´s Allways great
— ignacio fornovi (tendido69 & colombiaconecta)
---
Prompt action, no useless question
— Gabriel Vince (prieskumy.net)
---
Amazing service! Same day response, you answered my question precisely, and recommended the most appropriate (and NOT the most expensive - thanks!) for my needs.I will be transferring a number of my websites to your company
— geoff (movingtocrete.com)
---
fantastic-transferred my website quickly and efficiently. hope this is the start of a good woirking relationship!
— geoff (movingtocrete.com)
---
Everyone has always responded quickly and patiently to any questions or problems I have had. Thanks! I'm sorry I have to leave.
— Maggie Jusiel (magsmusic.net)
---
Whenever I have a problem Dean does anything he can (and more) to provide with a solution to the problem, an accurate diagonosis and/or a suggestion to solve it. He always does more than I would expect. Dean excels.
— Daniel Mediavilla (ebonus.es)
---
Very fast and precise response on request.Thanks!!
— Pasquale Basile (programmazioneunitaria.campania.it)
---
Fast response
— Klaus Hanemann (owners-direct-rentals.com)
---
Dean is quick to reply, smart, friendly and very helpful. He has been of great assistance to me several times.
— Rudolf Meerkotter (www.serenityfind.com)
---
Excellent customer service, very fast response time, very nice people to work with, solved my issue the first time
— shawn adams (www.shanestattoo.com)
---
Response time the first day was a little slow. Things picked up after that. We probably could have avoided all of this if we had been informed of our original billing problem, expiration date on credit card, by a letter or phone call or email to the catch all email address all of which were available on the web site, rather than the original email address we were using 3 years ago when we signed up. Thanks again
— John A. Ernst (ssa-surveys.com)
---
Great response time. A friend of mine told me to avoid oxxus at all costs, but based on ticket 2009121810000249 I think I'll give you a try.
— Jim (none)
---
thank´s
— ignacio (llamsdelapaz.net)
---
Fast, clear...Allways perfect!
— Ignacio fornovi (americaactiva.org.es)
---
dean can you help me please. my outonalym email address is not working and i know ive been sent emails. outonalym is still down. can you ring me on 021 371 638 or text me a number to call you as i urgently need work emails. you can also as last resort send email to [email protected] but i wont check that till tonite. i havent received any renewal or due renewal notice so dont know whats happening Lynn
— lynn Bray (outonalym)
---
Dean and Mark did a great job of switching a domain to it's new owner. Lightning fast!!! Thanks again.
— Jim (poksda.org)
---
I never seen response in such a short time. Thank you very much.
— Boris Manola (www.novinari.rs)
---
Good work. They responded very quickly, as usual, and solved the problem. Thanks to Mark and Dean. Regards from Spain.
— Roberto Lacasta Moreno (www.meritonline.es)
---
Thank´s a lot I found the file and everything is working fine
— Ignacio (llamasdelapaz.net)
---
fast and excellent as usual
— rodolfo lopez (www.fusionvillage.com)
---
Fantastic turn-around time! Quick & efficient -- couldn't ask for a better response!
— Pastor John Osborne (poksda.org)
---
Awesome service !
— Patrick Dethioux (www.on-final.com)
---
Thank`s
— Ignacio (llamasdelapaz.net)
---
Excellent service. Very prompt and to the point. Impressed!
— Nan (nansblog.com)
---
He finded the better solution to my site renewal.
— victor (www.academiaados.com)
---
Thank´s for everything. Today in Spain, it makes five years since the "islamic" terrorist atack against three trains, and we had an special program ready to broadcast with people invited to interview.
— ignacio fornovi (llamasdelapaz.net)
---
Thanks Dean, You responded very fast , and gave me all the steps I need to do, including all the information in PayPal. Thanks again... youare super!! June
— june perez (JJAD,net)
---
Don´t know how you manage to understand my bad English explanations... but you allways get everything working correct Thank´s
— ignacio fornovi (llamasdelapaz.net)
---
Dean, Mark, Natasha Thanks for your prompt response to my enquiry. Thank you also for restoring my domain and mail server after the crash. My only (slight) criticism would be that the last backup on the mail server was Jan 29,2010 so I lost about 6 weeks of mail. But that was not the end of the world. cheers Gian
— Gian Badraun (gianbadraun.com)
---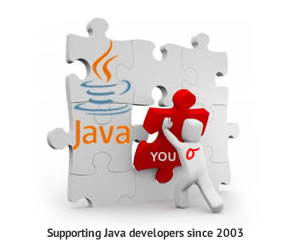 OXXUS
OUR CUSTOMER REVIEWS
Boris has gone beyond what I expected by installing the packages I was looking for, and providing documentation for what he has done. This has saved me considerable time and effort. Thank you!