Web Hosting Customer Reviews
These reviews were posted by our customers and have not been filtered. We did not ask for their testimonials but customers submitted these comments on their own initiative.
Hi Team Thaks for the service you have given me great service this year. Thank you . I was wondering if I could change my domain or get another on and how much it would cost seeing that I am already a member. I would be a lot more happier if I got more trafic ,that I have to work it myself. Thank for your help / James jones
— james w. jones (www.beautyhealthandwealth.co.nz)
---
I had no problems with the service.
— Steve Bradbury (www.silhouette-saddles.co.uk)
---
Dean responded to my request for installing Elgg promptly. I rate the service as exceptional.
— Don Whitfield (graceworkskids.com)
---
This also refers to Dean, I am very happy with the service you have provided and the prompt response to my requests forr help. Your responses were direct and understandable. I have set up a fairly sophisticated website including writing content and structure/policy in a week which is not bad going. I have needed to do a lot of experimentation to find out how the system works but I am getting there.I will probably need minor further advice about a couple of curly issues, including some bits that don't display properly, but I am not quite ready yet. Now some feedback for me from you please. What do you think of bizlearn.biz. I have given you
— Michael Taplin (bizlearn.biz)
---
Very good service. Keep it up!
— Dale Koehn (cogicm.org)
---
Thanks, Nice 2 have a quick response
— gothama (75.127.102.249)
---
As usual a very prompt and efficient service, that is why I keep coming back! Today I registered my 23rd hosting account with Oxxus. I often recommend Oxxus to my clients and show them the benefits during my web coaching courses. Keep up the good work, its much appreciated!
— Tim Koch (www.idescend.com.au)
---
I would like to say thanks to Mark, and especially Dean. For installing the phpbb3 and transferring all our data from the phpbb2 board.. There would have been no way we could do this.. Due to Sharon on Dail up, and my computer space not large enough. We all have recommended your business as a host to friends and family.
— Admin (Spiritual Jems)
---
provides very prompt response .
— Nirmala (mybizmanager.com)
---
Dean has always provided prompt and efficient service, and he came through again on a rather prickly subject. I thought I was being social engineered to obtain my credit card information and he promptly provided all the information I required to prove that oxxus.net was in fact trying to legitimately contact me in regard to a mix-up in billing information.
— Al Andersen (digicaptures.com)
---
Hi Dean, As i said in my other e-mail, it´s amazing..., you are just beneath me, up side down, accross the earth (12.347,27 miles away), and yet I allways get your help like if you were sitting side by side with me... Thank you. Saludos desde Madrid. Ignacio
— ignacio fornovi (llamasdelapaz.com)
---
Thanks for prompt response to my inquiry.
— Albert Delgado (escuelawhittier.info)
---
Thank you it is working now as I would have expected :)
— Cathy (enviro-tech)
---
Dean did a fantastic job getting me setup with Mantis and provided quick and responsive service to my requests.
— Jim Oliver (impactoven.net)
---
Dean sorted my renew of my domain and my spam issues once again.
— Darryn Gibson (adult-dvd.co.nz)
---
In light of urgent problems, Mark took prompt and effective action to deal with the root cause.
— John Wilson (faberoptime.com)
---
The upgrade to joomla 1.5 was accomplished in 1 day. Thanks to all.
— Michael taplin (bizlearn.biz)
---
My first impression is very good. Mark prompt replied to my query. We have several domains hosted with two service providers.We are actively considering of initiating our business with you.
— Kamal Kumar Pal (www.riddhi.org)
---
You are all good guys but today is Marks turn - thanks
— Steve (silhouette-express.co.uk)
---
It would be nice if you can send a bill/email like most companys do, four week prior, this gives the customer time to pay, me......... you gave me two days... oopppps and it was a long weekend, then you cut off my website and email account, and this happens every year.
— Adrian Gumbley (furnitureconceptions.co.nz)
---
sorry I got it wrong.. you gave me one day to pay.. invoice sent 7.35pm 25th cut me off 27th.... nice
— Adrian Gumbley (furnitureconceptions.co.nz)
---
Service has been instantaneous.Good. Polite langauage. And what we wanted.Thanks very much. Keep it up.Advance Wishes for Merry Christmas and a happy New Year! Sundaram T E Vertex Systems Limited, Chennai, India
— Sundaram T E (www.hotelenmeer.com)
---
Really exceptional. The site is working now. If you had sent us an Email with the changes that were effected in your servers it would have been helpful. Please make it a point to send messages to the clients about any upgrades that you make to the servers and the services.
— Sundaram T E (www.hotelenmeer.com)
---
Hello, SSL works perfect now. I am very pleased with this service: quick and effective. Thank you
— Julian (intranet-bcseguros.com)
---
awesome!!!
— allan (www.luckybid.co.nz)
---
Very good. Just to the point. THanks for the help. Keep it up.
— Sundaram TE (www.hotelenmeer.com)
---
No matter what the problem is(if any) it seems that this team is on top of everything. I've been a customer for years and I'm very pleased with the service. Great job. Keep it up.
— Charalambos Poullis (poullis.org)
---
I just want to say Thanks a Million to the whole team. Fadhel Khadadeh
— Fadhel (www.asthmaconf2009.com)
---
Fast and excellent. Thanks, Klaus
— Klaus Hanemann (www.owners-direct-rentals.com)
---
Dean's is very active and very helpful. He responded to my quires very quickly. Apart from fixing the issues, he always suggests what need to be done and how to be done. This is really significant.
— Nuwan Bandara (http://www.keithexportservices.nl)
---
Excellent! Natasha has been very helpful with renewing the site and helping me set up email accounts on the site. I'm impressed with the turnaround this year, since last year seemed to take much longer with customer service and overall help. Thank you a million, Natasha, for your quick expertise! :)
— Emily Pabalan (www.kjsdental.com)
---
excellent .. as usual solved few hours after and in the first email!
— rodolfo lopez (www.fusionvillage.com)
---
Thank you I published the whole site from scratch and it worked;-)
— Cat (www.holmesbrown2000.co.nz)
---
Thank you for your prompt reply regarding my change of credit card.
— Gian Badraun (gianbadraun.com, microsystemsresearch.com)
---
Mark responded very promptly. Your service is so much better than our last host. Thanks!!
— Yvette Gonzalez (www.proxyvoteplus.com)
---
Excellent prompt service. Best I know of.
— Albert Delgado (escuelawhittier.info)
---
Timely, relevant and succinct information provided.
— Graeme (www.aagc.net)
---
Just wanted to say that I have been really appreciative of the speed of response and the patience of the reps who helped me, with things that often (in my hindsight) turned out to be silly or easy.
— Christopher Fehlinger (bitterwaitress.info)
---
A big thankyou to Dean (and Natasha) for assisting me with my problems. Thankyou Dean for your patience and courtesy.
— robert wallace (robeart.com)
---
Very helpful and prompt service.
— Nand (www.ezeebizportal.com)
---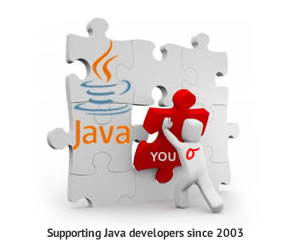 OXXUS
OUR CUSTOMER REVIEWS
Boris has gone beyond what I expected by installing the packages I was looking for, and providing documentation for what he has done. This has saved me considerable time and effort. Thank you!