GlassFish hosting
GlassFish v2 or v3 packed in rpm or deb package with one-line installation so your VPS can be up and running within seconds.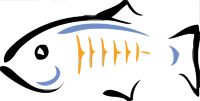 There are two platforms for hosting Glassfish apps:
OPTION1: VPS Server
Virtual Private Servers start at $36.95 USD/mo with 1.7GB RAM (Developer's VPS or Advanced VPS packages).
OPTION2: Dedicated Server
Glassfish apps with high resource requirements can be hosted on our Dedicated Servers. Oxxus.net will manage your server at no extra cost. Servers start at $259 USD/mo
| | |
| --- | --- |
| Java features | JSP, Servlets, Struts, Hibernate, Spring, EJB3, JSF, Eclipse |
| Logging | Default tomcat logging factory/log4j or your own application logging module. All logs available for realtime viewing or download. |
| Deployment/compiling | Easily deploy multiply war files simply by upload/tomcat restart. Javac available for compiling sources on the server and debugging. |
How do you get your Glassfish web application running?
Choose between distros that we offer and order VPS package of your choice. You will receive username and password to access your VPS account
Glassfish is installed in one-line command. Ex. Yum –y install eroute-Glassfish2 on Fedora/CentOS
Glassfish is running on port 8080 by default, so you will have to start apache webserver and Glassfish together: service httpd start ; service Glassfish5 start and you are up and running with Glassfish console available on http://www.yourdomain.com/
Database is easily deployed (ex. Mysql with phpMyAdmin for web access)
Mail server is already installed, so you can use your local MTA to transport e-mails from your java code
Any additional services can be installed and running on your VPS server provided they fit your available RAM memory on the package
VPS comes with full monitoring service of your application and the server, sms notification and email notification as well as failover option to ensure your apps have greatest possible uptime. All this is done via our VPS management web interface
Support working around the clock 24/7 and needless to say it will surprise you with knowledge and care you will experience
Read more about the VPS hosting and
ORDER NOW
Browse Oxxus Wiki for more GlassFish hosting docs
---

Need help deciding which package is right for you?
Contact us and our representative will get back to you and discuss your needs and give you the best possible solution.
---
---
Glassfish Hosting plans | Reviewed by Scott | Rating: 4.0
Boris is always very helpful. He's a keeper. Dean and Steve are also very helpful. I think Natasha is too. Initial response time could be better, but I understand.
---
Glassfish Hosting plans | Reviewed by ALFRED DAEM | Rating: 5.0
REPLY WHITIN 30 min. Quick and good answer whit solution.:) Happy grtz from Belgium
---
Glassfish Hosting plans | Reviewed by Keith McFarlane | Rating: 5.0
Thank you to Dean for quickly tracking down a network routing issues that are preventing me from "seeing" my negativeentropy.net server. He identified the issue as a matter for my ISP (Tele2.nl) in The Netherlands, and provided routing data to assist them. I find myself well pleased with this first test of Customer Support in an production-related matter.
---
Glassfish Hosting plans | Reviewed by Keith McFarlane | Rating: 5.0
Let me particularly note the first rate service provided by Mark (I mean Marko Jevtic) in helping me set up my production server and in advising in a myriad of items over the last several months. I consider his efforts exemplary, and far beyond anything I have experienced in a commercial context (I once spent many years in a large corporation and have of course experience of the typical "help-line" as provided by commodity providers and ISPs. I am pleased to support oxxus with this recommendation
Read 300+ more reviews on all our products !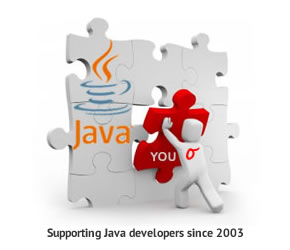 OXXUS
JAVA HOSTING
ADDITIONAL SERVICES
OUR CUSTOMER REVIEWS
Boris has gone beyond what I expected by installing the packages I was looking for, and providing documentation for what he has done. This has saved me considerable time and effort. Thank you!