Oxxus
» Dedicated servers

Dedicated Servers
The servers listed here have all been hand-picked because they proved to have the most optimal configuration for hosting Java applications
All dedicated servers are fully managed by our sys admins.
Just choose the most suitable configuration or request a phone call from our engineer to help you make a decision based on your present and possible future requirements.
Custom Built Dedicated Server Solutions
There is also an option of building a custom-made server just for you. Please get in touch with our engineers to discuss the custom solutions in more detail.
Each configuration below can be ordered with RAID 1 or 0, with bandwidth upgrade up to 1 Gb/s, as well as memory/disk upgrades. You can also buy a hardware firewall or storage system from us.
Personal Account Manager
All dedicated hosting customers are assigned their own personal account manager who'll take care of you every step of the way.
---
Xeon E3 1230 V2
Dual Xeon X5620 Westmere
Dual Xeon E5 2620
CPU
Intel Xeon E3 1230 V2
Intel Dual Xeon X5620 Westmere
Intel Dual Xeon E5 2620
CPU cores
4 x 3.3 GHz
8 x 2.4 GHz
12 x 2.0 GHz
Disk space
1 TB SATA III
2 TB SATA II
2 TB SATA II
RAM
8 GB
24 GB
32 GB
Network
1 Gbitps
1 Gbitps
1 Gbitps
Managed
Fully managed
Fully managed
Fully managed
Price

$226.80




USD/month




10% off yearly bank payments

$330




USD/month

$418




USD/month




10% off yearly bank payments

ORDER
ORDER
ORDER
How to get started?
Select a dedicated server suitable for your business and make an online order
If you're not sure, contact our engineers to help you with the decision
After processing the order, we will assign you your personal account manager who will help you throughout the whole setup process
Our engineers will configure the system for you and call you to discuss the specifications of the application that will need to be installed
We will participate in testing and deployment of your applications with you
Dedicated server processing takes up to 48 hours so by that time we will assemble the hardware, install the OS, configure OS and install your desired apps and configure them with you.
Note: 30 days money back guarantee doesn't apply to any dedicated server products. Cancellations must be made with one month prior to billing date notice.
Meet the team you'll be working with »
Find out Why you should use Oxxus as your service provider.
---

We will support
you with both hardware and software, allowing you more time to work on improving and expanding your business. If you need an engineer to contact you and discuss your requirements, please request a phone call. You can also submit an inquiry to our sales team.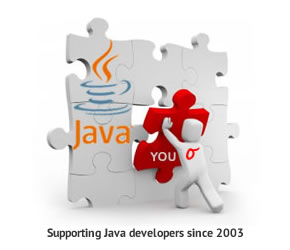 OXXUS
DEDICATED SERVERS
ADDITIONAL SERVICES
OUR CUSTOMER REVIEWS
Boris has gone beyond what I expected by installing the packages I was looking for, and providing documentation for what he has done. This has saved me considerable time and effort. Thank you!