Control Panel
Control Panel is our in-house-developed solution which we are very proud to present. In the youtube video that follows you can see the demo and read a short presentation for each feature contained within the panel.
VPS info - All essential real-time information about your VPS server like disk usage, RAM usage, server uptime, etc.
Remote reboot - Enables you to remotely reboot your VPS from any location identifying yourself with your current root password. This allows for total control of your VPS container at any time, 24/7.
Change hostname - Since the virtualization software doesn't allow change of the server hostname from inside the container, we have enabled this feature to give you ability to alter your VPS host at your convenience.
VPS monitoring - This is ultimately the most useful tool that enables you to follow your VPS memory, web server, mail server and load time. For each target monitored, you can specify the appropriate action and automatically and instantly get notified via e-mail or SMS should something go wrong. There's more, you can tell the application to reboot your VPS or restart the specific services and send you the report about the success!
Read more »
FTP backup account - You can create a 10 GB free ftp backup account which gives you free storage space for all your backup files, sql database dumps, etc. From here you can monitor the usage of the ftp backup account and its access details.
Read more on backups »
Memory burst! - If you require more resources for a certain period, or you simply want to test your server performance, you can upgrade your VPS server to a higher package instantly and have these upgrades last for 48 hours each month. This gives you time to evaluate your needs and it's totally FREE.
Reverse DNS - For each IP address assigned to your VPS server, you have the ability to set the reverse hostname. You can automatically match your reverse hostname with your mail domain to avoid spam-filter issues on other mail servers.
The portal communication is protected with 256bit encryption and it's secured with top-known programming practices to ensure the safety of your data. Your root passwords are not stored on the server, but rather they are just passed via secure link to confirm your identity.
We are constantly working on improvements of the service with new approaches and new ideas. You can expect new handy features coming soon. iPhone version of the control panel will be launching very soon. Join our successful team today!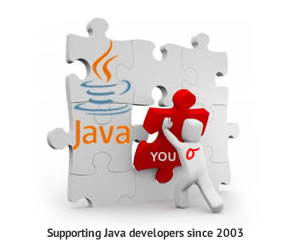 OXXUS
VPS HOSTING
ADDITIONAL SERVICES
OUR CUSTOMER REVIEWS
Boris has gone beyond what I expected by installing the packages I was looking for, and providing documentation for what he has done. This has saved me considerable time and effort. Thank you!