Java on VPS
Hosting Java has been a primary business focus for us for over 10 years. Given the experience, we have developed the best possible environment, OS optimization, and have selected the most reliable hardware to run effective Java applications for our customers.
While you can run just about anything on our VPS, and setup the environment yourself, we have prepared pre-configured packages for easy deployment. Those packages are tested on our system and used on production servers by many of our customers.
Software is updated regularly and new generators of java application servers are available for deployment.
Current list of java applications tested and packed on our VPS are:
(click on the link for more information about the solution provided)
| | |
| --- | --- |
| Tomcat | Versions 4, 5, 6 and 7 |
| Jetty | Versions 6.1 and 7 |
| Jboss | Versions 4.2.3, 5.0, 5.1 and 6 |
| Geronimo | Versions 2.1.6 and 3.0 |
| Glassfish | Versions 2 and 3 |
| Ruby-on-rails | Versions 1.8.7 and 1.9.2 |
| Liferay | Version 6 |
---

If you have specific needs or need different kind of solution on your VPS, please contact us and tell us about it or leave your phone number for our representative to call you.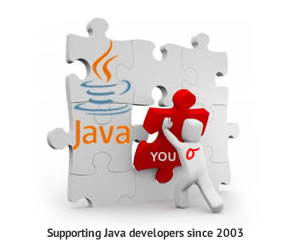 OXXUS
VPS HOSTING
ADDITIONAL SERVICES
OUR CUSTOMER REVIEWS
Boris has gone beyond what I expected by installing the packages I was looking for, and providing documentation for what he has done. This has saved me considerable time and effort. Thank you!